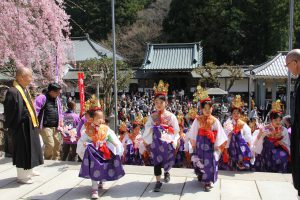 For children entering it in April, I hold a flower festival(child of festivity) as an event in hope of healthy growth in April in an average year.
Participating children make up and, as for the boy, formal headwear for court nobles, the girl touch a crown decoration to the head and dress up and parade around the precincts.
In the circumference of children, to put a gorgeous figure of a child with his hair hanging down the back in the camera parent sprint.
After parade, "Kanbutsue"(Birth festival of Buddha) is held in the main hall of Buddhist.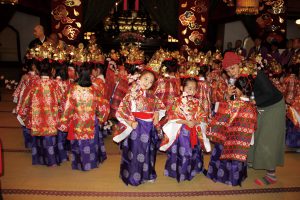 On the date :  April 6(sat)  am10:00~12:00
Holding meeting place : Daiyuzan Saijoji Temple(1157,Daiyucho,Minamiashigara-city,Kanagawa pref)
Access : Izuhakone Railway Daiyuzan Line terminal Daiyuzan Station getting off Hakone,Izu Hakone bus to "Doryoson" comes, and a terminal gets off.